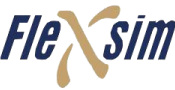 Simulation Software
Use Flexsim to create a 3D simulation of any flow system or process.  Just 'drag and drop' model building objects to create a dynamic, 3D simulation.  Flexsim is used to make simulation models of complex and dynamic systems, such as factories, warehouses, distribution centres, traffic systems, network data systems, banking processes, container shipping ports and process optimisation in the healthcare sector.  Flexsim software is used in six sigma and lean manufacturing projects.
Flexsim improves production efficiencies and reduces operating costs through simulation, experimentation, and optimisation of dynamic flow systems. Use it to model the introduction of new conditions.  Then analyse any changes to see how the system can be improved.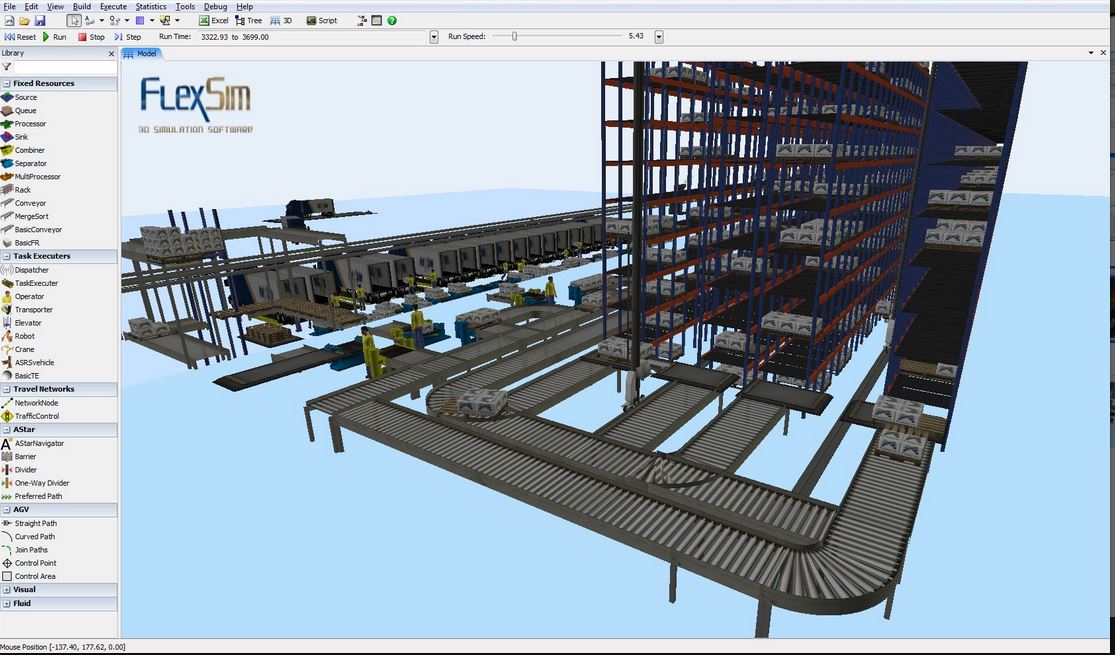 Flexsim is the ideal tool to help engineers, managers and decision-makers to:
Visualise and test proposed operations, processes or systems in dynamic, 3D virtual reality

Model complex processes, interruptions and bottlenecks

Determine plant capacity and balance packaging and manufacturing lines

Solve work-in-process problems

Justify capital expenditures

Plan equipment maintenance schedules

Establish proper inventory levels

Improve order picking systems

Optimise production rates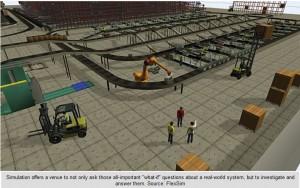 By modelling systems in advance, multiple 'what if' scenarios can be explored without the disruption, cost and risk involved in making real-world changes. The results of each simulation can be analysed graphically through 3D animation and through statistical reports and graphs. These are all excellent methods of communicating a model's purpose and results to both technical and non-technical audiences.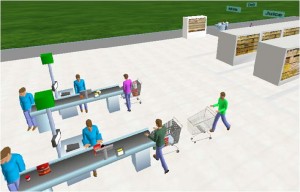 Flexsim is developed in C++ programming language using Open GL technology allowing users greater flexibility to develop models to match their own processes. Each Flexsim licence includes a copy of Visual C++.net and ExpertFit distribution module.
Flexsim boasts an impressive number of clients such as Boston Scientific, Sanmina, Caterpillar, Bose, Goodyear, General Mills, General Motors, Sikorsky Aircraft, Coca-Cola, Lockheed Martin, IBM, Johns Hopkins Hospital and many others. A comprehensive client list can be found on the Flexsim website.
+ Download a brochure (1.4 MB) on Flexsim.
+ For information on Flexsim in Ireland contact info@toh.ie
+ For worldwide product information visit the Flexsim website