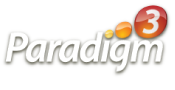 Anyone involved with compliance management issues knows that document control is only one element of a business management system. It's all the other supporting activities that take time and are costly to administer.
Peter Meinig, Managing Director, Paradigm Software Pty. Ltd.
Use the Paradigm 3 compliance management software to integrate one or more of the following management systems:
General Business Management

Quality Management – I.S. EN ISO ISO9001: 2015

Environmental Management – I.S. EN ISO 14001: 2015

Laboratory Accreditation – I.S. EN ISO 17025: 2017


Records Management

Calibration management
Occupational Health & Safety and Risk Management 45001: year 2018 and incorporating ISO 31000 risk management guidelines.  Use the Style Designer feature to create formulae that will calculate risk ranking.  Based on defined boundary ratings, risks will be automatically escalated to notify the responsible person(s)


Food & Beverage Safety

Knowledge Management

Legislative Compliance

Due Diligence

Energy Management I.S. EN ISO 50001: 2011

Paradigm 3 software offers document management control over Microsoft Office products and any other application.  Its 'Para-Links' provide an interlinking capability between any application or file format.  Paradigm 3 runs in a Windows environment and is SQL Server and Oracle database compliant.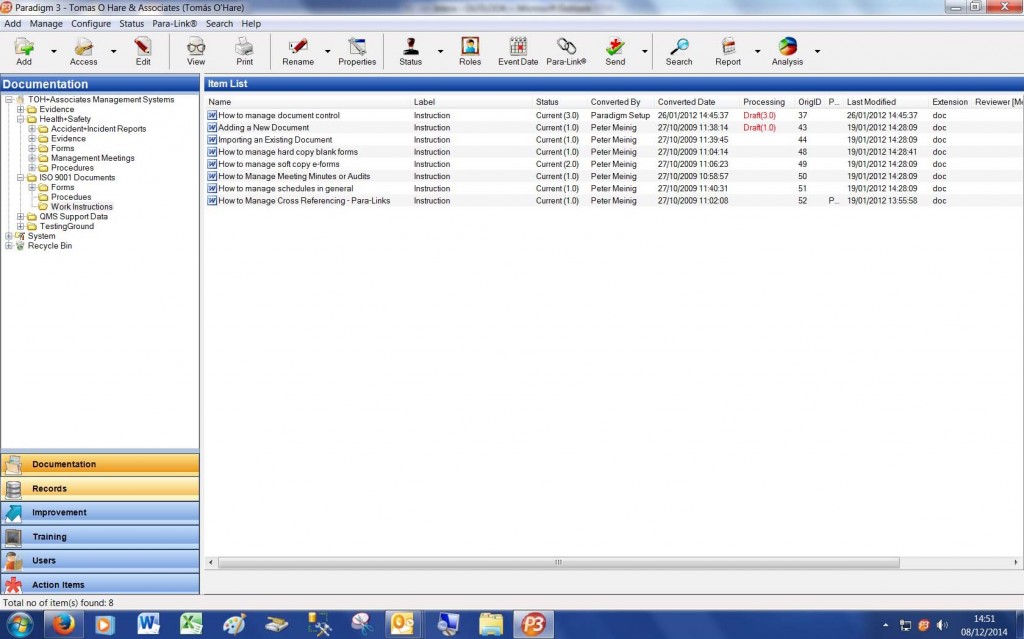 Paradigm software is used by organisations of all sizes.   Paradigm software clients in Ireland include Dairygold Food Products, The State Laboratory, Nicholas O'Dwyer Limited, Medical Bureau of Road Safety, Garda Forensic Laboratory and the HSE. There are many users world-wide such as American Express, EDS, Electrolux Pty, FESTO, Red Cross, Volvo Truck, etc.
+ View the A Functional Critique of Paradigm 3
+ View the Paradigm 3 Brochure
+ View the Paradigm3 Document Control Flowchart
+ For further information on Paradigm software in Ireland contact info@toh.ie.
+ For worldwide product information visit the Paradigm web site.